There are bartenders and mixologists, and then there is Ethan Leslie Leong. Not only is he the inventor of Asia's most expensive cocktail, "The Jewel Of Pangaea", but he is also the chef and director of the award-winning and pioneering restaurant and bar Maison Ikkoku—Singapore's home of bespoke drinks. At the upstairs, concept cocktail bar, Leong is inviting guests to a Journey to the Art of Mixology Masterclass, where you will get to make up to three cocktails with him and his crack team of mixologists.
Choose from Instagrammable, Singapore or Classic cocktails for your cocktail workshop.
Journey To The Art Of Mixology
Guided by the master mixologist himself, you will be set up with everything you need to build, shake or stir three custom cocktails at Journey to the Art of Mixology Masterclass.
First, though, you will need to decide whether you'd like your creations to be of the Instragammable variety (Thursday and Sunday), true to Singaporean style (Tuesday and Friday), or go with the classics (Wednesday and Saturday) if you prefer your cocktails to be timeless.
There is also a General Cocktail Mixing Session available on Tuesdays and Sundays if prefer to nail down one cocktail instead of three. However, you do miss out on the sweet and savoury canapés. No matter which you choose, though, you're sure to come out of your cocktail workshop with new skills and techniques to impress.
Ethan Leslie Leong and Maison Ikkoku
Ethan Leslie Leong's list of accolades and achievements is as long as it is varied. From representing Singapore at the International Flair Competition in 1997 and then claiming the title of Bartender of the Year in 1998 to conceptualising entire cocktail menus for bars around the world, he is still at the top of the bartending game.
At Maison Ikkoku, Ethan Leslie Leong created a place that pioneered the art of mixology in Singapore with its bespoke drinks menu. Since opening in 2011, he has crafted drinks based on the wants and desires of his clients using fresh ingredients and shelves stocked full of spirits and liqueurs.
While you won't be sure what you'll be served, it's highly unlikely—rare, unheard of—that you'll be disappointed. Just like at his cocktail masterclass.
Just like a night out at Maison Ikkoku, you'll need to be at the bar to find out exactly what you'll be (making and) drinking.
Join Ethan Leslie Leong, one of the world's top mixologists and cocktail creators, at Maison Ikkoku and don't just learn how to make drinks, but experience the journey to the art of mixology yourself.
Sign up below.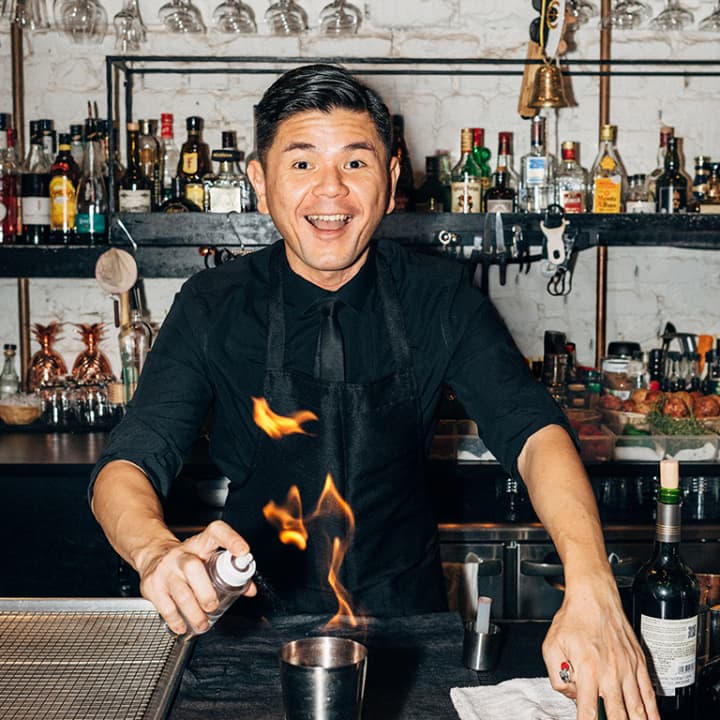 Journey To The Art Of Mixology Cocktail Masterclass
September 24, 2023 6:00 PM
From SGD60.00
---