Botanico at The Garage has been turning off the lights for diners to experience "Dining in the Dark" in Singapore. The blind-taste testing dinners have put the premise to the test that the flavour of food is amplified when your sense of sight has been taken away—a claim that has been backed by a number of psychologists in studies over the past couple of decades.
The enticing experiment at Botanico has been wowing guests in Singapore for the past few months, with more dates added due to popular demand. This three-course menu is a must-try for any foodie, and is sure to delight and excite gourmands. Will the dish be warm or cold? Perhaps, it's a tender steak, or a perfectly crisped pork belly. No matter what it is, Dining in the Dark is a sweet night out and the perfect twist to a romantic date.
Take your dining experience to the next level this April.
Guests will be led into the barely-lit space by a guide who'll be on hand to make sure you don't bump into anything on your way in. Blindfolds will be provided to all guests, which will heighten their senses and stop some people from peeking at what's on their plate and ruining the experience.
The three-course meal remains a secret to guests until the very end; however, they are able to pick a colour—Green for vegetarian, Blue for seafood or Red for meat—so as not to come across something they cannot eat. That's pretty much all the information you get about your meal—any more and the experience wouldn't be the same.
Studies suggest that by taking away your eyesight, the savouring experience will be magnified. Still, you'll have to sign up to find out for yourself at Botanico at The Garage, voted one of Asia's top 50 restaurants in 2021. They are renowned for their European cuisine with Asian influences and always manage to impress with their innovative dishes.
💬 Aishlea S. – ⭐⭐⭐⭐⭐ "Fantastic and well thought experience. Really had to rely on other senses to get your way through the table and manage to carefully grab your wine without spilling. Food menu was well thought out… Waitress Georgia was fantastic. Had a great time and would recommend to all"

💬 Devon P. – ⭐⭐⭐⭐⭐ "Fabulous from start to finish. Waiters were great and welcoming and then food was amazing! Definitely would recommend and can't wait to come back!"
"Dining In The Dark" in Singapore is an unforgettable experience that you need to experience to believe. The next set date is Wednesday the 19th of April at 7:30pm. New dates are also continually being added over the upcoming months.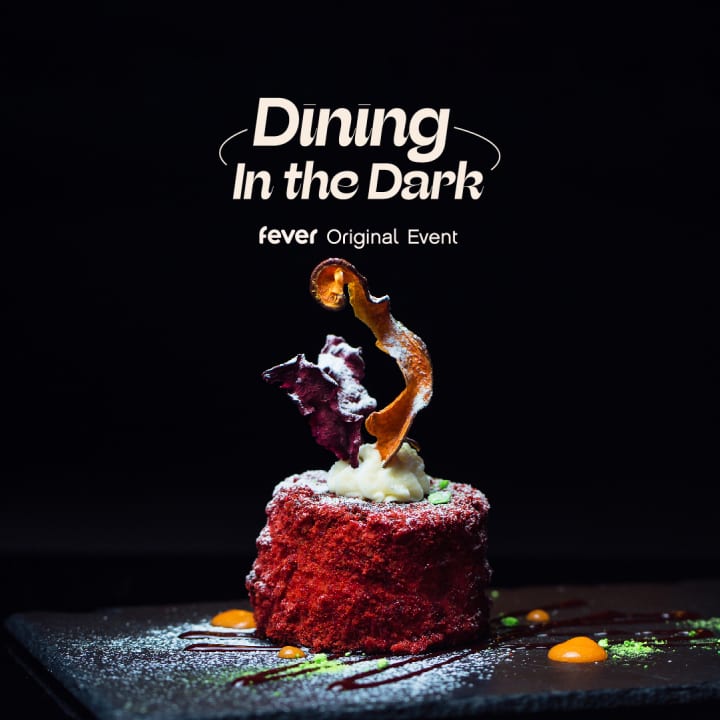 Dining in the Dark: A Blindfolded Dining Experience
April 19, 2023 7:30 PM
SGD89.00
---