The hottest music club in town, Cool Cats, is thrilled to announce an exciting new line-up of performances. From 8pm on Wednesdays and weekends guests will be able to enjoy a wide range of musical performances. The line-up includes musicians at the forefront of genres like Blues, Jazz, and R&B.  With tickets starting at only $30, Cool Cats will soon be your new favourite hangout! 
Cool Cats is a swanky cocktail lounge in Beach Road, where sophisticated tippling and premium entertainment coexist. The intimate table settings and mood lighting create the perfect setting for an evening of fun and music. Whether you're looking for a romantic setting to watch sultry jazz, or an upbeat evening to have drinks with your friends, Cool Cats is the place to be. 
To enhance your experience further, Cool Cats offers a delectable menu of bar snacks and beverages. Indulge in a range of elegant and mouth watering bites crafted to complement your drink of choice. On Wednesday nights, guests will also be able to look forward to a complimentary drink with their ticket! Sip on a refreshing cocktail during Havana Nights or raise a glass with friends during Girls Night Out with Lily V.
Every week in June, the lounge will pulsate with the vibrant beats and soulful melodies of various genres. Immerse yourself in the mesmerising world of jazz during the midweek jazz sessions, where musicians captivate the audience with their melodic tunes. Let the rhythm of the blues wash over you on select nights, transporting you to the heart and soul of the music.
Locals will also want to mark their calendars for the highly anticipated Night with Nikki Muller on June 16-17, as well as Adam Hall and the Velvet Playboys on June 28. These local stars have been doing incredible things on the international circuit, and their performances at Cool Cats is not to be missed!
Whether you are a regular visitor or a first-time guest, this month promises to deliver an extraordinary live music experience. Join the ranks of Cool Cats regulars, discover new sounds, and create unforgettable memories as you immerse yourself in the captivating atmosphere.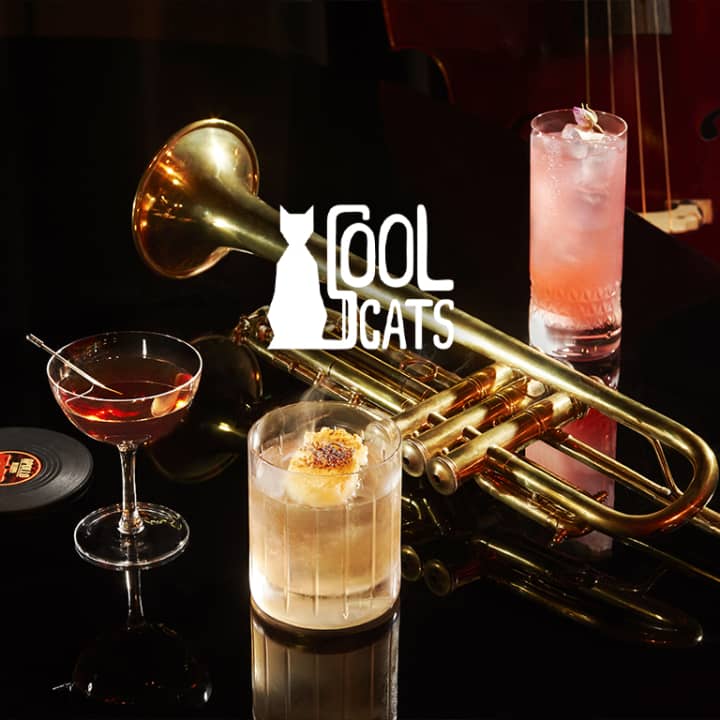 ---