While still a little red dot, Singapore makes up for its small size with its towering skyscrapers, grand hotels, phenomenal tourist attractions and enormous shopping malls. However, distracted by the bright lights of the city and all the wondrous new activities on offer in our modern metropolis, we sometimes get the feeling we'll never get to experience all of Singapore.
Questo, experts in creating open-air exploration games, has found a solution. By mixing real-life elements, local folklore and legends with an original fictional scenario, these exploratory games take you on eventful adventures across the city and present one of the most unique ways of discovering our hometown. Get ready to see Singapore from a whole new perspective.
For Singapore's open-air exploration game, you will assume the identity of an engineer from the future whose time travel machine has malfunctioned and now finds himself stuck here. He notices that this Singapore is different from his own Singapore in that this city has plenty of lush greenery. What, he thinks, happened to it all?
Beginning at the city's oldest garden, you will wind your way through the centre of Singapore exploring the Bukit Timah district. While solving challenges, you'll make your way past the regal Chinese High School Clock Tower and the futuristic Poh Ming Tze temple to uncover the rich history of the city as well as its incredible inclusion of green spaces.
On your own or with your friends, this immersive exploration game will take you on an action-packed stroll through the streets of Singapore (and Singapore's longest road) thanks to open-air riddles that will give you access to the city's secrets and curiosities. It's the perfect mix between an outdoor escape game and a real-world treasure hunt! All this in the palm of your hand as the games are available on Questo's smartphone app.
The game is accessible at any time, all day and all night, and can even be paused if you're in need of a drink or a place to sit and watch the city pass you by. Other than that, all you have to do to play is follow the instructions, solve the riddles and clues and watch the scenarios unfold before your very eyes. Questo's games and riddles are either created by their team or submitted by local content creators who'll help you see the city through their eyes.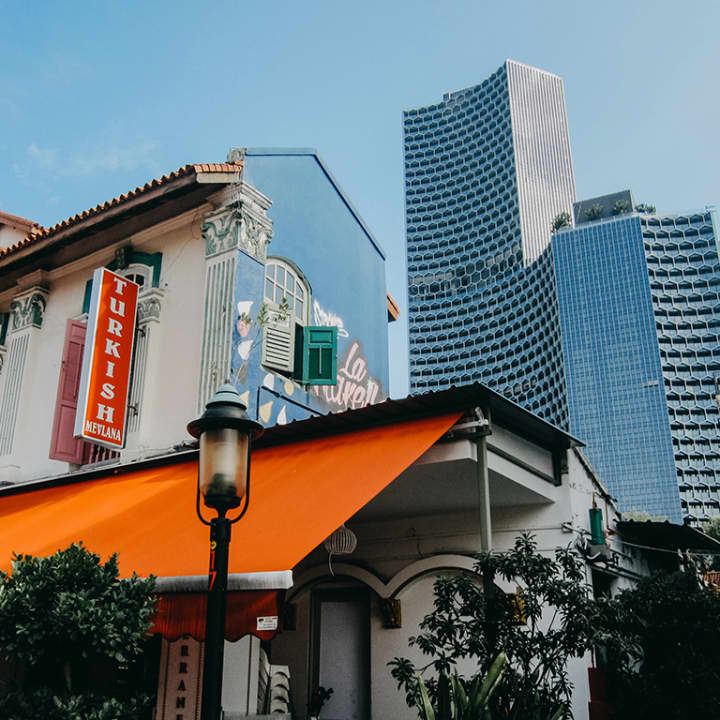 Singapore City Center Exploration Game
---