SkyHelix Sentosa is the tallest open-air, 360-degree panoramic ride in Singapore, and the first carbon-neutral attraction on Sentosa Island. It involves riders sitting on a gondola, for 12 minutes, that slowly rises 79 metres above the sea level. We decided to give it a go to see what all the fuss is about.
SkyHelix Sentosa Review
Located at the Imbiah Lookout zone, the structure holding the gondola is 40-metres tall in height. The ride is powered by three electrical winches, featuring safety belts for all 16 attendees.
Riders will be greeted by a friendly staff member, who stands inside the round bar-like structure inside the seats, and he or she provides guests with some insight and history of Sentosa, Singapore and the surroundings, while on board. Plus, our instructor was extremely happy to take people's pictures while at the top – so it's a superb activity to do alone.
Once everyone is strapped in, the ride will rise to provide attendees with one of the highest vantage points on Sentosa. There's no need to worry about picking a certain seat because the ride rotates for 10 minutes of the experience to give each rider a new viewpoint.
We went at sunset and enjoyed stunning 360-degree views stretching from Sentosa, to Keppel Bay, the mainland, and beyond. Definitely, sunset offers the most satisfying experience and it's perfect for ig-worthy moments on a dry day.
Although, the Mount Faber Group attraction provides both day and night experiences, with the ride lightening up with LED lights at night. Certainly, this is a must-do for both locals and international visitors in Singapore. Equally, it makes one of the most unique date ideas with an enchanting ambience.
SkyHelix Sentosa is opened daily from 10am to 9.30pm. Guests must be 1.05 metres and above to experience the ride. Tickets cost $18 for an adult and $15 for a child, while each ticket includes a complimentary non-alcoholic beverages such as a slushie, to bring on board.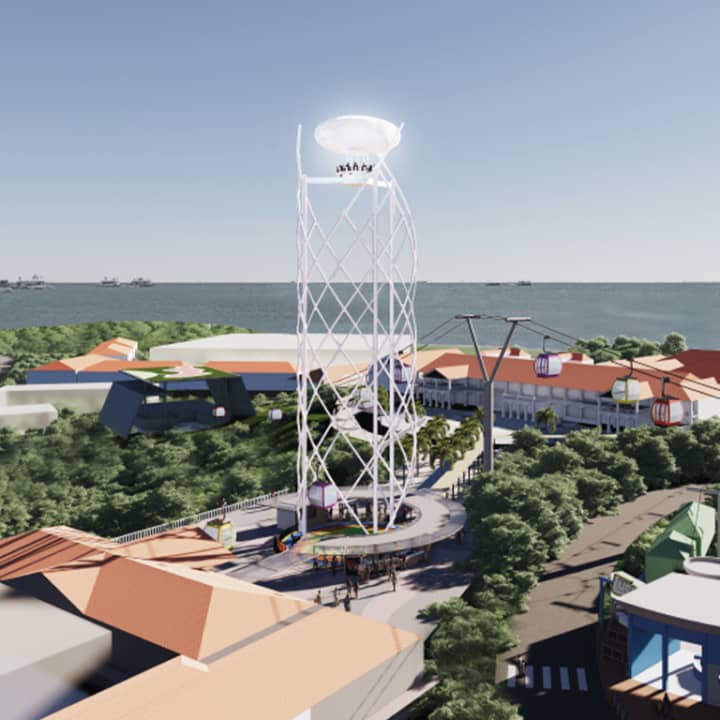 SkyHelix Sentosa: Singapore's Highest Open-Air Panoramic Ride
---