The Candlelight concerts, renowned for their enchanting atmosphere that has captivated thousands of spectators worldwide, need no introduction. Sofitel, the leading French luxury hotel brand, opens its doors to offer Singaporeans and visitors an extraordinary musical experience that resonates with its famous Candle Ritual. On December 8th, a few lucky attendees will be treated to the exceptional Candlelight Christmas: Love Actually, Home Alone & More session. Witness a festive encounter between Sofitel and Candlelight in the true urban oasis of Sofitel Singapore City Centre.
Singapore is about to be whisked into a magical whirlwind! As the festive season nears, immerse yourself in a timeless evening filled with the melodies of Christmas music, played by a string quartet, all while being surrounded by the gentle flicker of candles. This unique concert is not just an auditory delight but also a chance to (re)experience the Sofitel Candle Ritual, a hallmark of the international French luxury hotel industry. Are you prepared for an experience you'll never forget? Don't miss your chance to get tickets for the unique Sofitel x Candlelight: Christmas Special Love Actually, Home Alone & More.
Nestled in the heart of Singapore's central business district, the Sofitel Singapore City Centre offers a haven of luxury and tranquillity. With elegantly decorated rooms, creative dining that blends French cuisine with modern Chinese delights, and meticulous service, it's a luxurious urban oasis right in the city centre. This elegant venue is further enhanced by the myriad of candles from the Sofitel x Candlelight – Sofitel x Candlelight: Christmas Special Love Actually, Home Alone & More concert. On December 8th, experience a piece of Christmas magic as the holiday season draws near.
Love Actually, Home Alone… Dive back into the most beloved Christmas movies and be transported by their iconic soundtracks performed by a string quartet. Surrounded by dazzling lights and a warm atmosphere, you're set for an unforgettable experience, almost like stepping out of time. And here's a secret: the magic of Candlelight concerts is going global at Sofitel hotels! From Paris and Singapore, the next stops include New York, Amsterdam, and Sydney – each offering their own enchanting piece of this spellbinding experience.
Sofitel's embrace of the Candlelight concerts is no mere coincidence. Each evening, as night falls, Sofitel hotels around the world are imbued with a touch of magic through the Candle Ritual, an experience steeped in Parisian history. Back in the 1860s, Paris became the first city to light its streets with gas lamps. This tradition gave birth to the Candle Ritual, a warm and enchanting tribute that will be further highlighted in the December 8th concert, Sofitel x Candlelight: Christmas Special Love Actually, Home Alone & More.
This ritual is a nod to the French art of living, a value dear to Sofitel and intrinsic to each of its destinations worldwide. Sofitel hotels are not just places to stay; they're venues for meeting and celebrating, where every little joy of life can be savoured. With Sofitel, embark on a journey of surprises and enchantment, elevating each moment. Why not start with this unique event on December 8th? Anticipate a magical and luminous evening, setting the stage for the holiday season. The glow of Candlelight's candles at Sofitel Singapore City Centre promises a magical moment to remember for years to come. Are you ready for an exceptional encounter?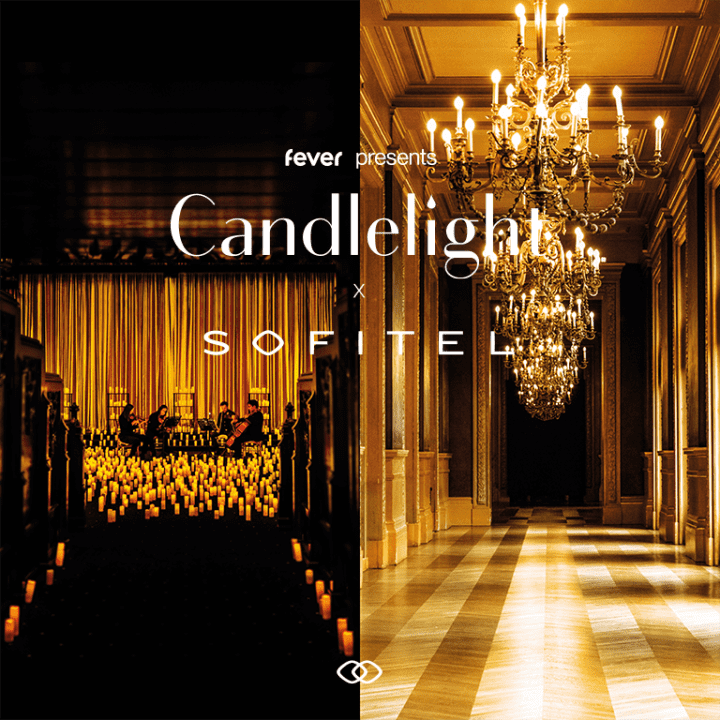 Candlelight x Sofitel: Christmas Special Love Actually, Home Alone & more
December 8, 2023 9:00 PM
From SGD70.00
---