When it comes to exploring and discovering the best of Singapore, there's a myriad of ways you can go about it. However, if you're looking to go off the beaten track, Beyond Expeditions is the tour guide for you.
Join Beyond Expeditions and travel back through time to unearth abandoned fortresses, secret tracks and go underground with the power of a mighty Nitecore headlamp. Find out more below.
Did you know that on the island paradise that is Sentosa, there is an abandoned fortress dating back to 1979?
A former coastal artillery battery, Fort Serapong was bombed and captured by the Japanese during World War II. Even still, the fortress still stands and, thanks to this guided tour, you can access the site including the Battery Command Post and three vantage points—four if you include Granite Hill. (Those without a permit at Fort Serapong can be prosecuted.)
However, this tour is not just a show-and-tell excursion. It's an adventure where guests will get to "defend" Singapore from invading forces on a series of entertaining missions that help explore and survey the site. Uncover secret tunnels and find out what the forest has hidden beneath the vines.
Attack at Fort Serapong tours run every day of the week; however, it does require a minimum of four people to go ahead. The total cost is S$150 and includes all props and equipment needed as well as a tour guide who will act as your personal adventure photographer.
If you're thinking of heading to Marsiling Bunkers, be prepared to get muddy. Found in the Woodlands Waterfront Park just across the water from Malaysia, this World War II bunker and tunnel system has long been out of use. But, that doesn't mean it can't be explored.
To enter into Marsiling Bunkers and the adjacent tunnels is to enter into the dark. Thankfully, Beyond Expeditions provide guests with powerful Nitecore headlamps so that they can see the rambling jungle vines, giant geckos and their feet slip into ankle-high mud. It's a long way from the hustle and bustle of Singapore's city streets.
Suitable for all ages and for anyone whose not too afraid of nature, the tour of Marsiling Bunkers is to discover one of Singapore's least-known tourist sites. Although a trusty tour guide will be with you throughout your visit (S$150pp), it's not for the faint of heart.
Beyond Expeditions Singapore
The goal of Beyond Expeditions Singapore is to seek out local thrills, dig up hidden gems and help you embark on adventures that will take your breath away—metaphorically and sometimes, possibly, literally. There are few other tour operators on the island that deliver such well-rounded, insightful and adventurous tours.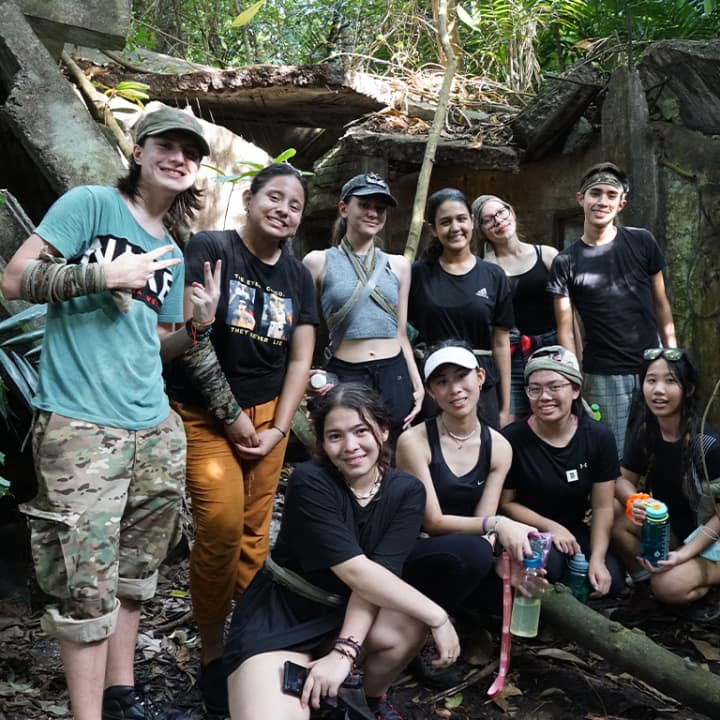 Attack at Fort Serapong: A Time Travel Adventure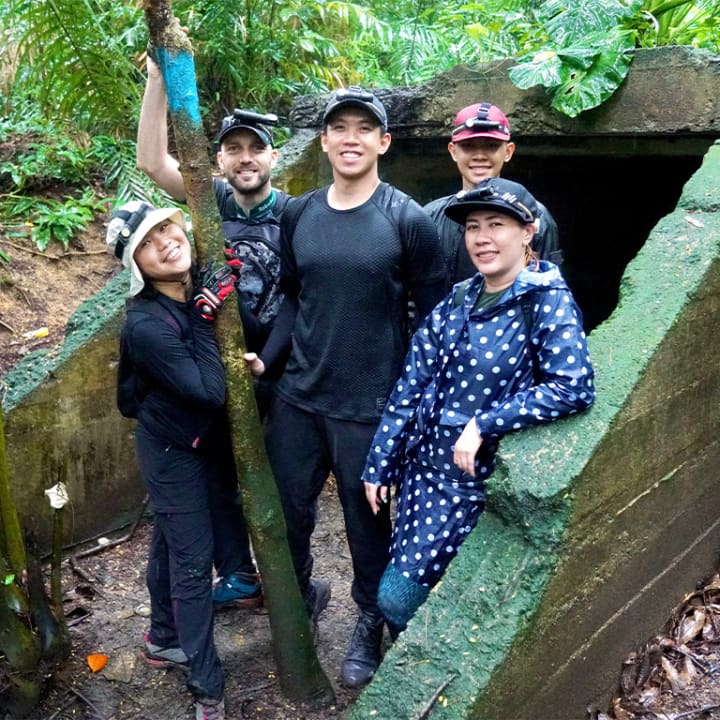 Marsiling Bunkers: Exploring WWII Abandonment
---